Emergency Locksmith Services Near Me
It can happen to anyone - even though you think you can be the only one to get into that situation at that particular time, lock-related mishaps happen more often than you think. Don't freak out when you get locked out of your house or when you lose your office keys in the middle of the parking lot. The great thing is that we are the ones you can count on when things get rough lock and security-wise! Our team of experts at Nation Star Locksmith will always give you a hand in need. Unlocking your door, securing your property after a break-in, etc. are a few of the things we can do for you.
Affordable and Accurate Locksmith Service
Our pricing is the best in the Westwood area - Many people are seriously afraid of the pricing locksmith companies set, especially for the emergency services. We are the ones who respect you and your wallet. Even in urgent situations, we keep the pricing fair, and you won't break the bank by calling us.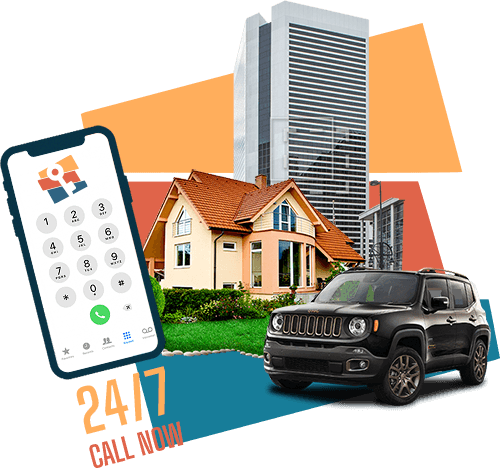 Near Me and Available 24/7
We are always available when you need us - Availability is what you guys need when you are in a sticky situation security-wise. It's not fun to have to wait too long for the locksmiths if you are, for example, locked out of house at 3 AM. You can reach us whenever necessary since we are available non-stop. An even more important thing is the speed - we can get to you in 30 minutes!
If you need 24/7 locksmith in the Westwood area, we are here for you. Our pricing is low. Our technicians are skilled. Call us now! 201-448-8868